Bag'em Larford Wednesday Open | 5th April 2017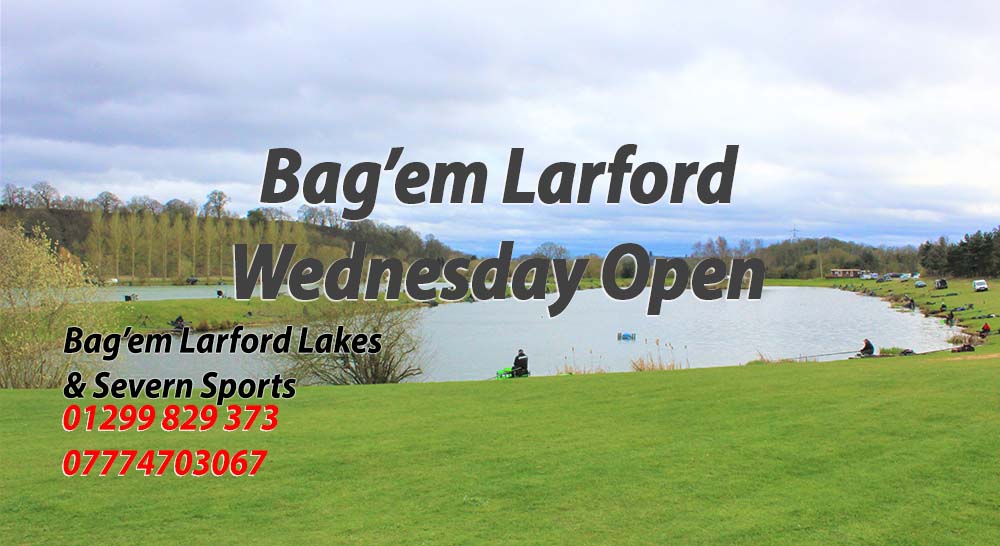 14 anglers fished the new Wednesday open on the Match Lake in warm & sunny conditions.The
1st placed Dave Roberts (Graham Jones) peg 19 Match Grass weighing in 90-12-00. Dave caught method and margins on dead reds.
2nd placed Adam Sharman (AJ Larford) on Peg 4 with a weight of 71-14-00, Adam caught on pole short.
3rd Tex Aniston (PR Floats) peg 24 weighing 60-10-00 Tex caught in his margins on maggot and method.
4th Mark McCabe (Graham Jones) Peg 28 weighing 58-11-00 Mark caught in his margins on maggot
5th Anthony Green weighing 45-10-00 catching on method feeder
6th Tony Messner (Bag'em Larford) peg 9 with 39-09-00 Tony caught on method and down his egde.