Bag'em Larford Open Match | Sunday 18th June 2017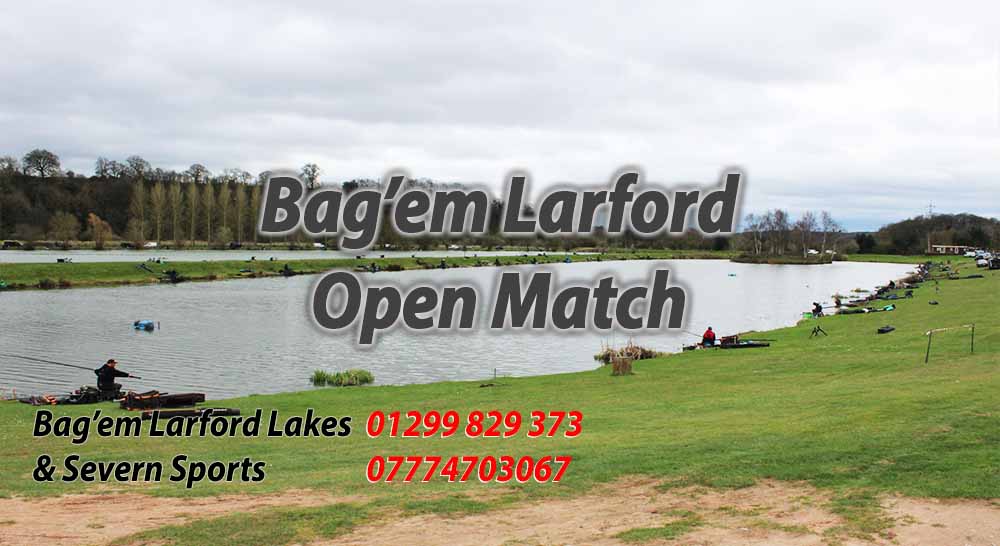 23 anglers fished the Specimen Lake in 35C conditions which were too hot.
1st on the day was Neil Colcombe (Larford) from peg 26 weighing in 133-03-00. Neil caught stood up mugging and down his edge.
2nd was Brian Skimmer Clark (Vespe), Brian was on peg 24. Brian fished Bomb & pellet and weighed in 80-00-00.
3rd was Max G (PR Floats) from peg 22 with a weight of 76-13-00, fishing shallow and down his margins.
4th on the day was Kev Forster (Just Fishing) from peg 28 with a weight of 52-04-00. Kev has caught down his edge and short.