Bag'em Larford Open Match | Saturday 3rd June 2017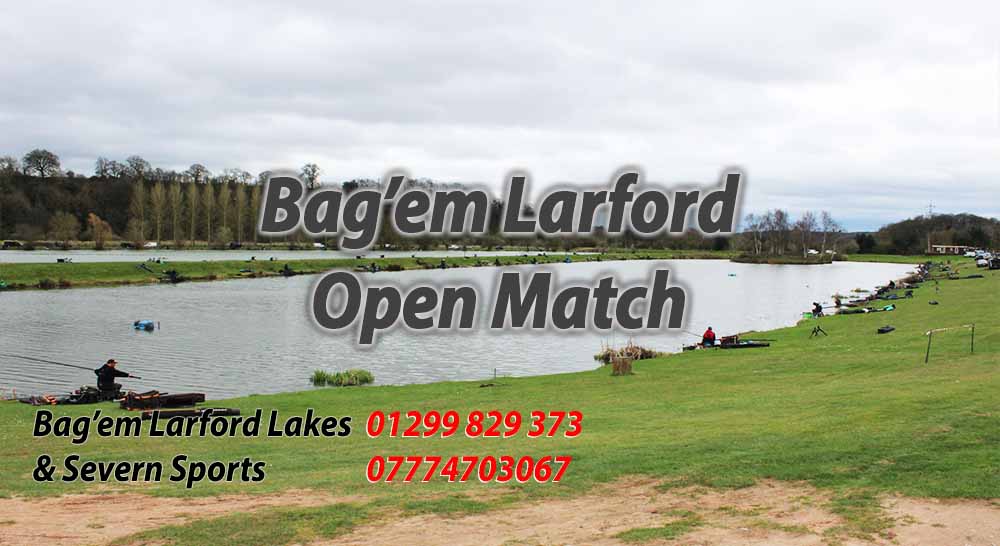 Open on Match lake, conditions were warm & Breezy.
1st on the day was Jordan Holloway (Larford) on peg 62 from the Match Burr with a weight of 102-02-00 fishing down his edge on corn.
2nd was Jamie Wilde (Colmic) with a weight of 90-02-00 from peg 8 on Match Grass with maggots down his edge.
3rd Stu Homewood (Larford) from peg 12 weighing 86-15-00 with pellet on short pole.
4th on the day was Simon Richardson ('Dot em down & Fatty's) from peg 58 with a weight of 71-01-00 down his margins
5th was Harry Harris (Larford) from peg 28 on the Match burr, Harry weighted in 70-14-00
6th Andy Cunstie from peg 46 weighing 64-09-00 catching on pole down his edge with corn.