Larford Lakes Open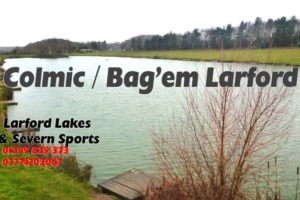 Match Lake, 25 Anglers
Conditions were warm & breezy. Winner today was Chris Senter (Mossella)
fishing the pole shallow with meat and later down his edge again with meat. Chris drew peg 25 finishing the day with 173-11-00
2nd placed Brian Jones
drew peg 28 catching early shallow then later switching to his edge with meat landing 145-12-00.
3rd on the day was Paul Cook (Frenzee)
who drew peg 19 and fished most of his match on bomb and pellet to weigh 134-14-00.
4th placed Ray Lamb
drew peg 22 and fished bomb and pellet and later down his edge to weigh116-03-00.
5th on the day was Jordan Holloway
from peg 16 weighing in a level 100-00-00.
6th in the frame was Mark Hawthorne (H.T. Angling)
who weighed 81-01-00 to bomb & pellet from peg 7.