Classic Qualifier – Match Lake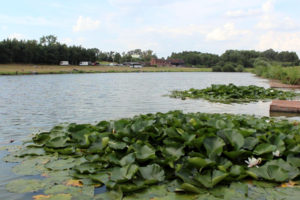 Twenty six (26) fished this latest qualifier and it was Maver rod Fran O' Reilly who took the honours. Fishing from peg 42, Fran fished a method to the island to catch carp to 15lbs to finish the day well clear of the field with a superb 174-07-00. Fran qualifies for the Classic final in fine style.
Second on the day was Jack O Sullivan (Brian Clark Gas Fitters), who drew peg 35. Young Jack caught most of his quality carp down his margins to end the day with 126-02-00.
Third placed Mark Jones (Tredegar AC) drew peg 39 and also found quality carp down his margins landing 99-06-00.
Fourth placed Stuart Homewood (Scorpion) drew peg 64 landing 85-09-00 to short pole and banded hard pellets.
| Position | Name | Peg | Method | Weight |
| --- | --- | --- | --- | --- |
| 6 | Sean Stenson | | | 097-13-00 |
| 5 | Mark Skidmore | | | 103-11-00 |
| 4 | Scott Poynton | | | 113-01-00 |
| 3 | Mick Bull (Frenzee) | 82 | | 129-11-00 |
| 2 | Neil McKinnon (Preston Innovations) | 16 | method and down his edge | 156-06-00 |
| 1 | Dan Hull (Dynamite Baits) | 66 | pellet waggler | 164-05-00 |
Qualified
Francis O Reilly (Maver)
Qualifiers to date
Max Galaszewski (Maver)
Adam Sharman (Larford)
Luke Webster (Marks Tackle)
Mark Skidmore (Larford)
Paul Cook (Maver)
Martin Churchill (Maver / Sconezone)
Andy Kinder (Maver / Marukyu)
Simon Fry (Garbolino)
Jamie Harrison
Gavin Leversidge
Martin Harrell (Maver)
Neil Colcombe
Chris Bradney (Garbolino / MFS)
Neil McKinnon (Preston Innovations)
Mark Hawthorne (Maver)
Stuart Homewood (Scorpion)
Mick Bull (Frenzee / Dynamite Baits)
Ian Giddins (Garbolino)
Glyn Reynolds (Frenzee)
Tony Higgins
John Rhodes
John Jones
Barry Gabriel
Phil Briscoe (Maver)
Mike Casey
Alan Sutton
Brian Clark (Colmic)
Scott Poynton (Maver)
Richie Hull (Garbolino)
Ray Lamb (Maver)
Stuart Campbell
Frank Edwards
Richard Lawson (Matrix / Total Angling)
Darren Cox (Garbolino)
Paul Edwards
Przemek Solski
John Lane (Hereford)
Simon Deakin
Brian Foster (Wigan Angling)
Kane Woodfield (Browning)
Shaun McCarthy (Mosella)
Paul Thomas (Marks Tackle)
Andy Williams (Tredegar)
Matt Greening (Woody's)
Simon Harris
Shaun Taylor
Richard Jones (Alan's Tackle)
Paul Bucknall (Little Dawley)
Harry Harris (Larford)
Andrew Murphy (Shakespeare)
Chris Taylor (Larford)
Markus Watkins
Matt Barnes
Steve Ford (Daiwa / Old Ghost)
Chris Senter (Shakespeare)
Richard Clemence (Barnsley Bait Co)
Dave Roberts (Tri-cast / Bait-Tech)
Martin Howard
Dan Hull (Dynamite Baits)
John Shuttleworth (Larford)
Darren Hudson (Marukyu)
Francis O Reilly (Maver)