Bag'em Larford Open Match | Sunday 25th June 2017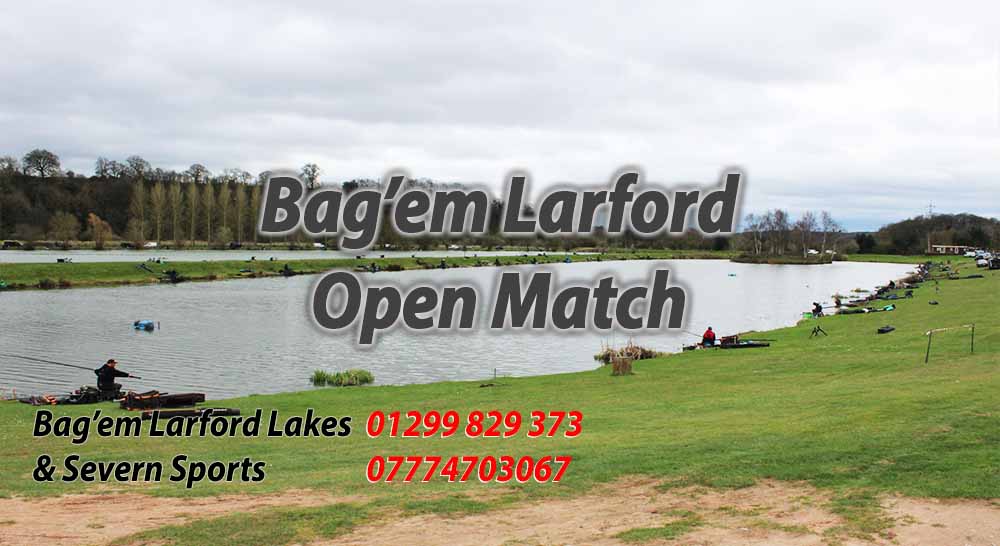 Strong winds and cool conditions greeted the 25 strong field on the Specimen Lake Chalet bank.
Winner on the day was Harry Harris (Larford) who drew peg 68, Harry caught on bomb & pellet and method weighing 145-03-00.
2nd on the day was dave Williams who drew peg 70 weighing 143-12-00 also to bomb & pellet and method short.
3rd placed Chris Jones (Frenzee / Bagem) drew peg 62 fishing shallow on the pole & pellet and later on the 6m line to weigh 114-02-00.
4th on the day was Nei Colcombe (Larford) who weighed 97-07-00 to pellet waggler and later down his edge.
5th placed Steve Rocke weighed 89-14-00 from peg 80.
6th on the day was Tony Miessner with 74-15-00 from peg 64.