Bag'em Larford Open Match | Saturday 24th June 2017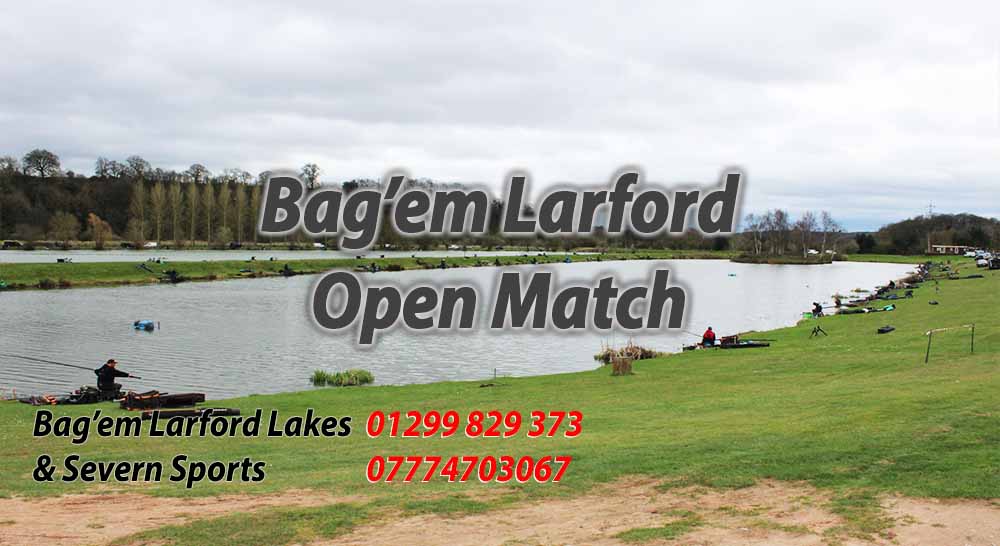 21 angles fished the Match Lake Burr bank in close & breezy conditions.
1st on the day was Stu Homewood (Scorpion) from peg 64 Stu caught short and down his edge with a winning weight of 57-15-00
2nd was Craig Goldstraw (Middy), Craig has caught on pellet long weighing in 55-01-00 from peg 46
3rd was Martin Harrell (Larford) from peg 52. Martin weighed in 45-08-00 catching method short.
4th was Simon Richardson (Larford) from peg 62 with a weight of 44-04-00 down his edge and short
5th was Jason Brown (Maver Mids) from peg 50 weighing in 40-15-00, Jason caught on meat short.
6th was Harry Harris (Larford) from peg 54, Harry caught on method and pellet short and a weight  39-15-00