Bag'em Larford Classic Qualifier 12th March 2017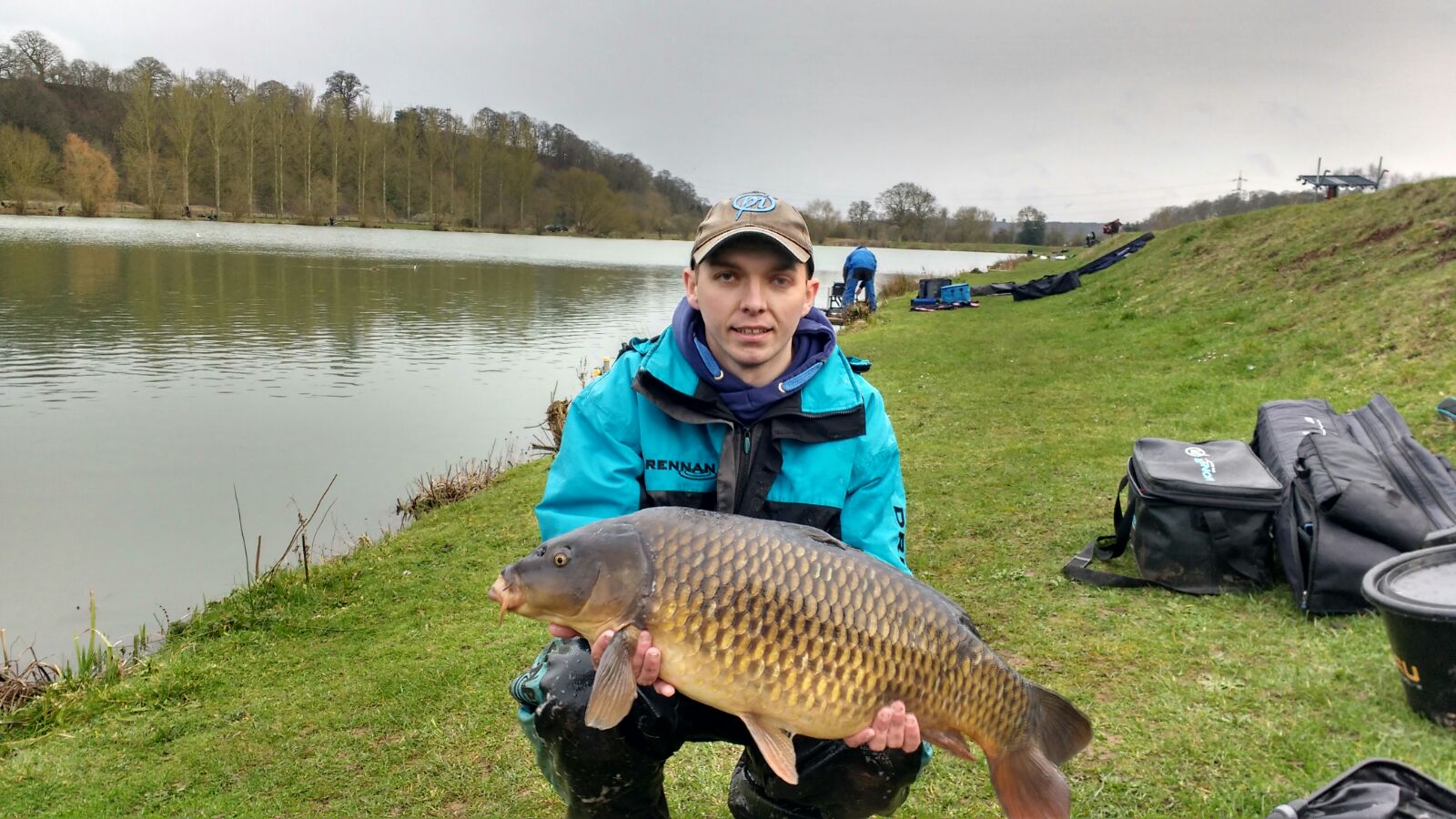 30 anglers fished the Specimen Lake today for the Bag'em Larford Classic qualifier in mild conditions.
1st Neil Colcombe (Bag'em Larford) landing 218-13-00 from peg 6.
Neil fished down his edges on dead reds & groundbait
2nd on the day was Paul Robinson from peg 74 landing 114-12-00
Paul fished long pole & down his margin on pellet
3rd placed Paul Cook (Frenzee) landed 103-14-00 from peg 54, Paul fished long pole on pellet & down his margin
4th on the day was Phil Briscoe weighing 97-02-00 from peg 52 down his edge.
5th placed Rich Lawson (Matrix Total Angling) landed 97-01-00 from peg 70 on open ended feeder & down his margins
6th on the day was Rob Cooksey from peg 72 landing 71-15-00 from down his margin & long pole.
Paul Robinson qualifies for the May 2017 final.
Qualifiers so far-
| Position | Name | Point |
| --- | --- | --- |
| 1st | Winter Wonders | 63 pts |
| 2nd | Tredegar AC | 75pts |
| 3rd | Garbolino & Larford | 77pts |
For more details of the Bag'em Larford classic click here