Larford Classic Qualifier Saturday 15th October 2016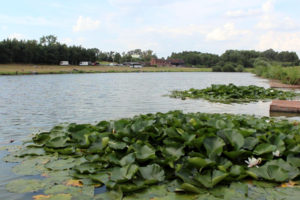 32 anglers fished this latest qualifier and it was
Martin Harrell who won the day
. Martin drew peg 42 and fished the method for the duration of the match weighing 225-00-00
2nd on the day was Paul Cook (Frenzee)
who drew peg 22. Paul fished method & long pole to weigh 196-15-00
3rd placed Adam Sharman (AJ Larford)
drew peg 28 and fished long pole with hard pellet weighing 143-08-00
4th placed Luke Webster (PR Floats)
qualifies for the final with 138-14-00 from peg 30. Luke fished short pole with banded hard pellet and later down his edges.
5th on the day was Neil Colcolme (Larford)
who drew peg 66 weighing 128-13-00
6th placed Chris Cameron (Middy)
weighed 127-00-00 from peg 16 on Method & bomb & pellet.
Luke Webster qualifies for the May 2017 final.
Qualifiers so far-
| Position | Name | Point |
| --- | --- | --- |
| 1st | Winter Wonders | 63 pts |
| 2nd | Tredegar AC | 75pts |
| 3rd | Garbolino & Larford | 77pts |
For more details of the Larford classic click here